GreenHouse | Case Study | 02
Re-launching a brand and its product offering.
Problem
Following its acquisition by another, larger manufacturer, our client sought to re-launch its brand and product offering into the bathroom market. 
GreenHouse Digital + PR was asked to help alert and educate audiences in the design and construction industry to the features and benefits of our client's product offering. After conducting research, we identified the following goals: 
• Position the client as the leading, total shower solution for both residential and commercial applications.

• Communicate to facility owners and managers, as well as plumbing and mechanical contractors and engineers the client's unique selling proposition.

• Re-launch the client's product lines through targeted consumer design and shelter media, as well as relevant building-product trade magazines.
Strategy
• Ongoing key-media outreach to communicate the client's USP, product re-launches, etc.

• In-person meetings with editors at their offices and at trade shows.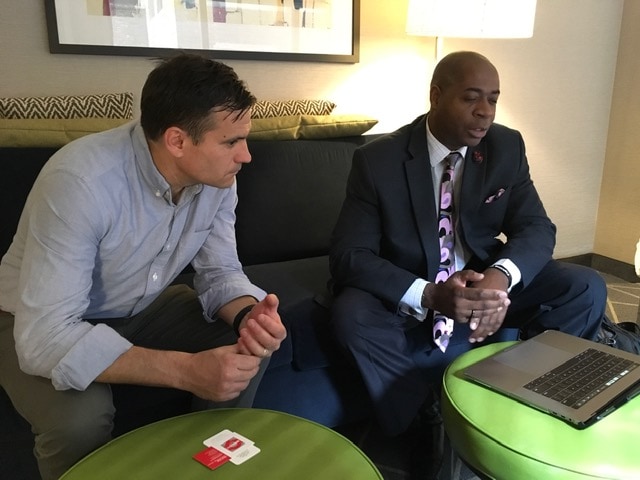 Solution
To help kickstart this nationwide effort, our agency arranged a pair of "editorial media tours," visiting with major design and shelter magazines in New York City; and leading building-product trade publications in Chicago.  

 

The New York meetings schedule included This Old House, Cottages & Gardens, Interior Design, Luxe Interiors + Design, The Architect's Newspaper, HomeAdvisor, Traditional Home, Kitchen & Bath Design News, Metropolis, Good Housekeeping, and more.
The Chicago tour included PM Engineer, Plumbing & Mechanical, Supply House Times, Contractor, HPAC Engineering, Mechanical Hub, Qualified Remodeler, Residential Design, PHC News, The Wholesaler, Plumbing Engineer, Professional Builder, Professional Remodeler, and more. 
Our goals: (1) To introduce the client's marketing management team to key editors, in an effort to create ongoing relationships; and (2) to present the client's products in depth, highlighting their special features and benefits. Just as importantly, we invited media feedback and perspectives, probing for opportunities to work with these outlets in the future.
Each month, GreenHouse Digital+ PR reviews 100+ consumer shelter and trade journals in search of editorial opportunities for our clients. We actively pursue editorial placements for product write-ups, as well as interviews, case studies, and feature articles.
Results
The two tours netted meetings with 28 different editors, representing 34 media outlets. These sessions spurred product coverage over many months. Our client finished 2019 with 2,104 placements that generated 504 million total impressions.

 

Thanks to these relationship-building sessions, this client also secured 10 media booth visits at the 2020 Kitchen & Bath Industry Show, where it had not exhibited in several years. These show-floor media meetings resulted in multiple, near-term print and online placements, including two feature articles and an interview with Kitchen + Bath Business.