Newsletters offer the potential to deliver consistent awareness and updates around products and services. If you struggle to create consistency with getting readers to open and click on your building-product newsletter, you are not alone. With a few simple tweaks, you could be on your way to increasing your metrics and offering more opportunities for your business.
While a newsletter can take many forms, we'll focus on newsletters that communicate regular email updates about your business to subscribers—from behind-the-scenes of the company and useful content readers can use, to product and industry updates.
B2B newsletters should focus more on developing and maintaining positive relationships with current and prospective clients than trying to sell something in every email. Let's uncover what building material companies are missing in their newsletters that could help increase open and click-through rates.
What is the purpose?
A newsletter allows you to update your audience on things about your company, products, and/or services. The key is to put yourself in the customers' shoes. No one wants to waste time on emails that have nothing in it for them. That's a good way to end up in the trash, or worse, spam folder. If you're going to create a newsletter that people want to read, it should deliver value, not just product information.
Newsletters are often an important part of a marketing strategy because they add another touchpoint to your audience, building trust and keeping your business top of mind for prospective clients. They can also help establish your company as an industry expert by offering educated content or solutions in your industry.
What to include?
When creating your digital newsletter, keep in mind the purpose of sending it out. While it is a great place to talk about new products or projects you are working on, you also need to find a balance that does not favor self-promotion, or else you will lose your audience's attention.
Your newsletter should focus on creating value, including content that features relevant industry news and helpful user guides/tips is a great way to retain your audience. The design and copy within the newsletter should be simple and easy to follow. It should also include eye-catching and high-quality images. Any CTAs (call to action) within the newsletter should be clear to follow.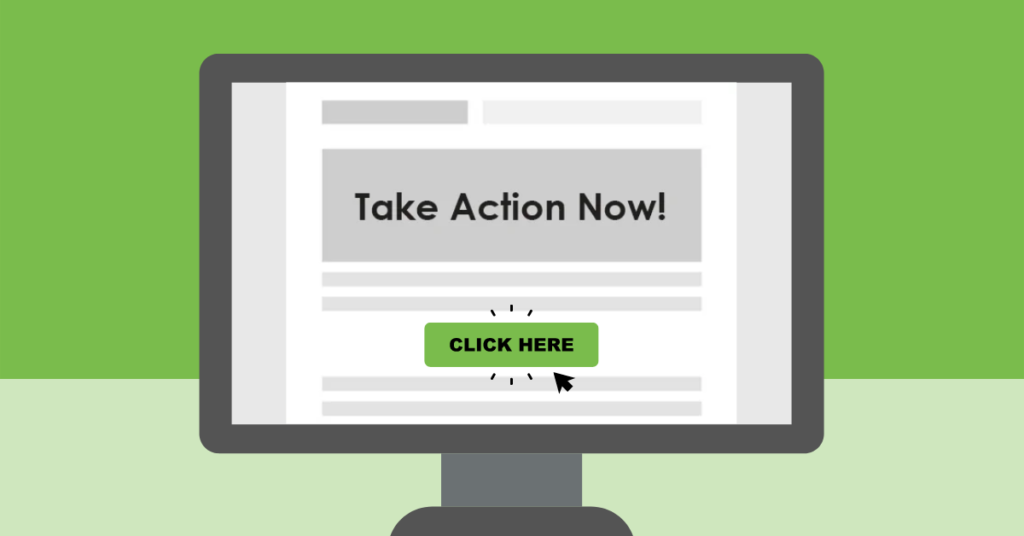 The best way to build relationships with your audience is to provide valuable information relevant to their needs and solve their problems. Your content should be a trusted source of information to them.
After crafting your newsletter, distribution to your current subscribers and potential customers is your next step. As it lands in their inbox, you're faced with the next challenge – convincing your audience that your email is worth opening. We can show you how to make your email look interesting and valuable enough to open with a few tips.
Invest in your subject line
As people scroll through their inbox, an enticing subject line will capture your readers' attention and pique curiosity. Subject lines carry as heavy of importance as the content in your email, so steer away from a generic layout. Using a question in your subject line can spark curiosity, and personal connection, whereas a simple announcement gets straight to the point, offering a more straightforward approach.
Another option is to be direct in your approach, commanding your audience to open your email. If that is not the direction you'd like to take, using the teaser tactic can create a cliffhanger effect, enticing people to open your email to learn and read more. When appropriate, use your brand name in your subject line to distinguish your company for the people who are not as familiar with you.
Personalize 'from name' and 'from email address'
How often have you opened an email from an unknown sender? In a world where fraudulent activity exists, an unfamiliar email is likely to find its way into the trash bin.
Distinguishing your business in both the "from name" and "from email address" plays a critical role in helping your subscribers quickly and easily recognize your business. If your company carries a strong following as your brand, use your business name; however, if your client base is more intimate, using your name may be more appropriate.
Regarding your email address, a branded business email (i.e., [email protected]) allows the customer to easily identify and recognize your business, making them more apt to open your email.
Research optimal send times
Determine the best day and time to send your email by researching your audience's activity. Depending on your industry, your customers check through, open, and read emails at certain times. These habits are key in optimizing the best time to connect to your audience.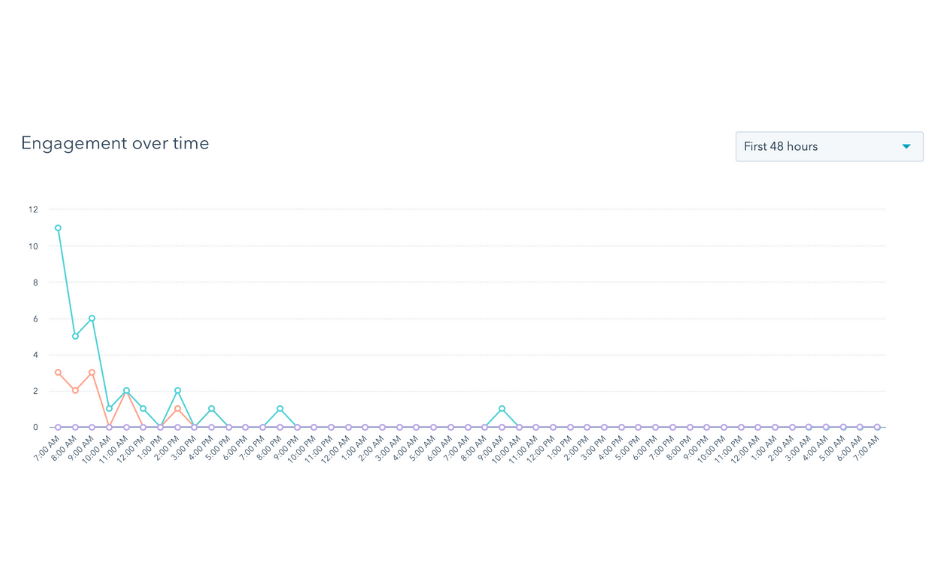 One method is to segment your contact list into 2-3 equally sized groups. Send the same copy of your email to each group at a different time of the day. Repeat the process a few times and see when your email gets the best engagement.
Once you've determined the optimal time with the highest performance, be consistent with your scheduling process in distributing your email to the group as a whole. Not only does this give you the best opportunity to reach your audience, but it also allows your customers to build an expectation on receiving your email.
The 80/20 rule
Are you offering content that your subscribers find valuable? Give your audience a reason to invest in your business. Following the 80/20 rule, 80 percent of your content should offer value to your customers, while the remaining 20 percent can offer promotional content. This rule allows your readers to grow a connection with your business, creating a sense of personal investment each time they click on your email.
Knowing your audience is key in identifying what content piques their interest. Understanding your email audience allows you to target your contacts with relevant information that cater to their needs. Dig into your previous email marketing analytics to see what links get the most clicks.
Another option is to send a quick, short online survey to find out what intrigues your readers. Take note of what questions or feedback your current customers offer as a reference for email marketing ideas.
With these few tips and adjustments to your strategy, you evade the common obstacles that can hinder your success in reaching your email marketing goals. If you have any questions or are interested in working with GreenHouse to achieve your email marketing goals, contact us here.