It's been a refrain lately— "Nobody wants to work!". This age-old trope won't die. It's been used to blame employees for refusing to accept an unacceptable situation for over a century. During good economic conditions, people have more opportunities and options. Therefore, they are more likely to leave a job that does not meet their requirements. This can cause employee retention problems for companies. In 2022, employers are the ones selling themselves to current and future employees.
Why is employee retention important?
Employee turnover is costly. Companies like Amazon have been known to look at their employees as temporary and are ready to replace them in a moment, but even Amazon's "burn and churn" plan is not working for them anymore. Implementing a plan to increase employee retention will lead to lower turnover and higher quality of life for employees which leads to a productive team.
So, what is an employer to do to make sure that the amazing and hardworking people they have working for them don't leave? Gallup recently did a poll that uncovered the top six things employees want in their "next job". It doesn't have to be their next job though—with some innovative thinking it could be 6 things that employers can do to retain their best talent.
The top 6 things employees care about: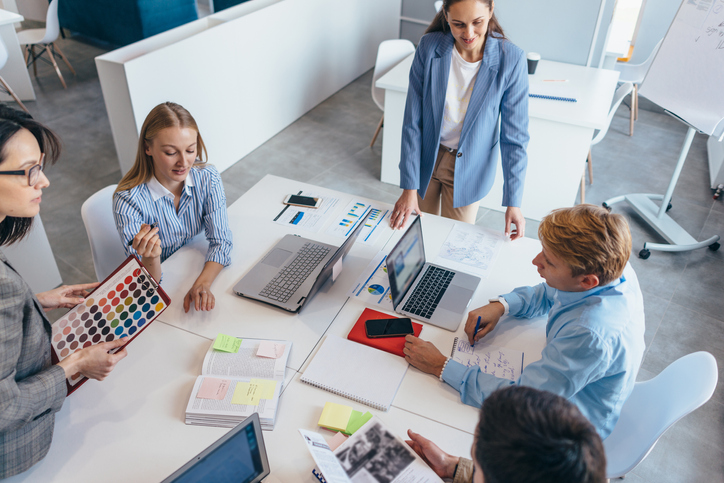 1. Increased income & benefits
The number one thing that employees stated was most important to them was, unsurprisingly, an increase in income and benefits. Gallup states that since 2015, this item has risen in priority for workers from number 4 on their list to number one with 64% of employees naming it as a critical factor in taking a new job. One key reason for this shift is employees are aware they are in a job seeker's market now. Wages are rising in response to intense competition for talent. Job seekers know there are opportunities to make more money, which gives them the confidence to seek higher pay.
It's not just about more money though. Better benefits, including well-being benefits such as coverage for mental health services and paid time off, are very important. Moving towards a personalized approach to well-being benefits where the goal is to meet the needs of all employees.
2. Work-life balance
A greater work-life balance came in at number two in the poll. The pandemic shutdown made it clear that remote work is not only possible- it's productive. For the majority of office workers, it just doesn't make sense to sit in a cubicle on their laptop for 8 hours a day while they pay for daycare and dog walkers and spend countless hours in a (usually) congested commute. According to another Gallup insight, there are 125 million full-time jobs in America. Of those, 50%— or about 60 million—report that their current job can be done remotely by working from home. In a poll, 30% said they would prefer to "never" come into the office during the week. Ten percent (10%) said they prefer working all five days in the office, and 60% want a blend- two to three days in the office per week. So why not work from home when possible?
3. Feeling challenged
Employees want to do what they do best was third according to 58% of respondents in the poll. A worker who is unchallenged will be unmotivated and underperforming. Making sure your employees can use their talents and abilities to their best is a huge motivation and ends with a sense of real accomplishment. How can employers accomplish this? Communicating with employees and making sure they feel like not only do they have "enough to do" but they are doing something that they are challenged by and feel good about.
Job security and stability, COVID vaccinations lining up with their beliefs (surprisingly at number 5 in the poll), and lastly the diversity of the organization round up the last three items in the poll.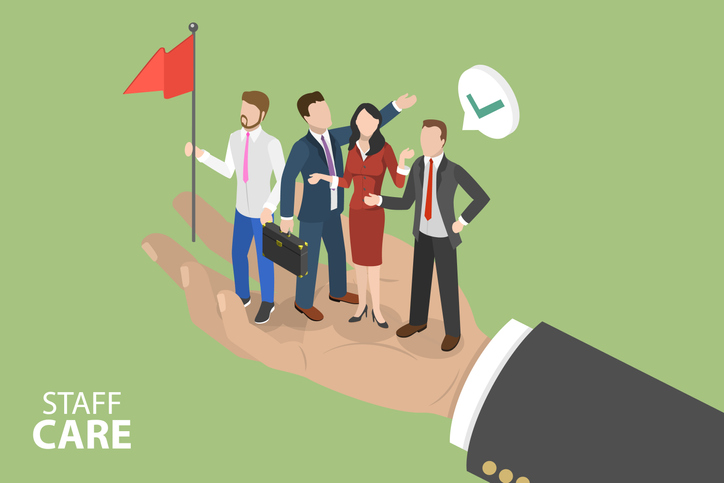 4. Job security & stability
The definition of job security has changed since the pandemic put its mark on the economy. Now it is not just tied to how secure an employee feels in their job, but also how the employee feels about the company in general. What are its prospects for future growth and stability? To quell the shutdown-induced anxiety in employees, employers need to be as transparent as possible and be that stabilizing force employees can count on.
5. Vaccinations and guidelines around health
Another pandemic-era item on the list is vaccinations and knowing how your employees feel about them. This also ties into flexible working conditions- if vaccinations are optional then allowing an employee to choose to work from home (when possible) for health and safety reasons shows employees you care not only about their personal choices but also their well-being.
6. Diversity in the workplace
Having a diverse workforce opens the door not only to everyone but also to so much more. Employees value companies that value people as a whole. "Being inclusive of individuals from underrepresented groups is a value add. It impacts the bottom line." states Meredith Morales Senior Program Manager of Inclusion Recruiting, Innovation & Solutions at LinkedIn.
What drives a satisfied, happy, and fulfilled workforce drives performance which is invaluable to a company or organization. Nurturing and guiding employees to their best work selves may seem like a lot to take on but truly it all begins with a conversation. Discovering what your employees truly care about gives your company the blueprint to success, and increase your employee retention. If you would like to learn more about employee communications strategies and where you can begin the conversation with your workforce, contact our happy, productive team at GreenHouse Digital + PR!