How do you know your marketing efforts are worth the effort? Too many times companies keep the same marketing plan without knowing whether it's worth it. How much money, time and effort is your team investing in a marketing plan and what are the metrics?
To see a return on investment (ROI) in your business marketing efforts, you'll need to become familiar with analyzing your content marketing metrics. Understanding these numbers will help determine if what you are doing is making an impact. You'll be able to see what is working and what isn't and make the recommended changes to your approach.
You have access to an overwhelming amount of metrics, values, and numbers on a variety of campaigns and platforms. We understand it can all be a little overwhelming and sometimes confusing. This is why it's important to set measurable goals in your marketing strategy to determine what metrics you want to focus on.
Get a marketing plan in place and understand what metrics should be analyzed. Then, base your decisions on the data presented and set your business up for success.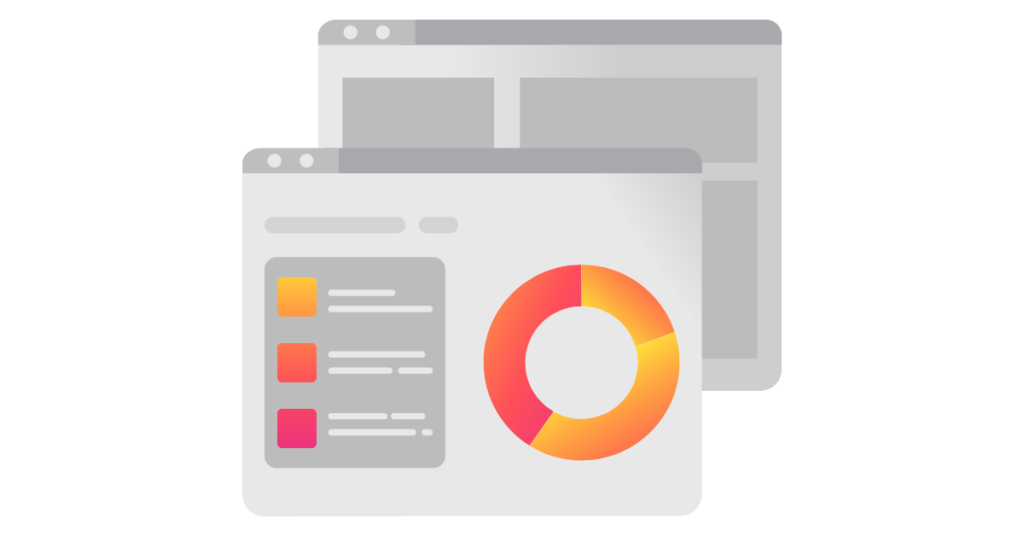 Why Should You Track Metrics?
Metrics will tell you important information about how your marketing strategy is functioning. Metrics will provide you with an ability to compare previous data and the opportunity to suggest improvements. Typically, brands use a combination of metrics to measure the effectiveness of their strategy.
So, what metrics should you care about?
According to Hubspot, here are seven content marketing metrics your brand should be tracking:
Traffic Sources
How did someone discover your content? Did they find you from a social media post or through word-of-mouth? Knowing where your lead came from is important to help you stay top of mind for them. To help find traffic sources from your blog or website, you can use a platform such as Google Analytics.
Impressions
Impressions are the total number of times your content is displayed to people. This metric is important to track when analyzing the success of a social media campaign. It tells you how your content is doing. To view your site's impressions, you can use Google Search Console or view them through your website's reporting tool. You can view your social media impressions on the insights dashboard for each platform.
Click-through-rate (CTR)
CTR helps you understand if your content is effective or not. Is what you are posting moving the user to take action? Impressions tell you that people are viewing your content, but are they taking it a step further? You can improve your CTR by having a clear and enticing call to action within your content.
Content Shares and Backlinks
The ultimate test of whether or not people find your content useful or interesting is if they share it with their audience. It takes consistency and patience, but when you continually put out quality content, people will eventually take action. This is an important goal in building a digital community and sharing your voice in the industry.
Bonus, when another site shares your content, this is a huge win for your SEO. Google recognizes that as a "solution" and displays it to more people and can potentially improve your ranking.
Email Opt-in Rates
You've established trust with users when they are willing to share their email with you. This comes from creating high-performing content that solves their problems. When someone subscribes to your newsletter or wants to learn more about a certain product, you can keep your company top of mind for that customer. When the time is right to decide to buy, they will think of your business as the solution. You can discover this metric through your email marketing software.
Bounce Rate
You'll need a website that provides a good user experience to improve your bounce rate. Ideally, when people land on your site, they are delivered with fast-loading pages that are easy to navigate and will bring them to what they were looking for. Knowing your bounce rate and what is causing it is important, so the user has a positive overall experience.
Keyword Rankings
A big part of content marketing is using the right keywords for your target audience. You want to create content that potential customers search for on Google and social media algorithms display on their feeds. Be sure to continually update and refine your keywords to stay relevant to your audience. You can use tools like SEMRush or Google Search Console to incorporate new keywords into your content that is not performing well.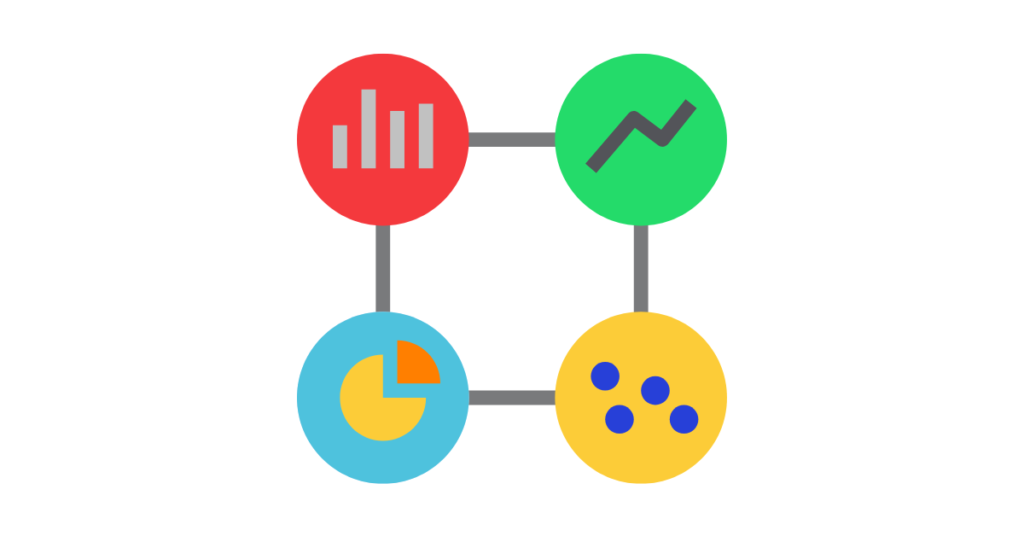 Helpful Tracking Tools
One way to save time on reporting metrics is to use a marketing analytics tool that allows you to view all your data in one place. When deciding on what marketing analytics tool to use for your business, make sure the platform can help you track:
Web analytics
Social media analytics
Lead generation
SEO analytics
Email marketing analytics
Here are some platforms to consider (in order from basic to more complex):
Supermetrics: This platform helps marketers with simple data extraction. The tool pulls PPC, SEO, analytics, and social media data into a single destination for reporting.
Funnel.io: This platform would be useful if you need to send data directly to a data warehouse, Google Sheets, or dashboard. It integrates all advertising and marketing platforms for ease of use.
SEMRush: This platform helps analyze competitors' performance while reporting on your content marketing, social, and other paid media.
Improvado.io: This platform connects all platforms and provides real-time data to the end user. More features available bring more complexity to viewing the data.
Ninjacat: This platform is an all-in-one reporting tool that integrates with commonly used PPC, SEO, display, social media, and call tracking channels. It allows users to automate their reporting and monitor their budgets and campaigns.
---
If you are looking for help in understanding what your marketing metrics mean, book a discovery call with the talented team at GreenHouse! We can help you determine your key metrics and strategize how to improve them to reach your goals!