While your company may excel in creating products for a kitchen or bathroom space, getting these products in front of designers to inspire them to use them in future projects can feel challenging. The collaboration of manufacturers and Kitchen & Bath Designers leads to more knowledge, more well-designed products & spaces as well as increased profitability for both fields. It's a lucrative partnership but where do you begin to make the necessary connections?
Here are five creative ways to inspire Kitchen & Bath Designers to use your products:
1. Create a Designers Hub on Your Website
Kitchen & bath designers have access to a whole range of products and brands online, and with so many options available, how does your brand stand out?
Stand-alone photos of products without inspiration and visual context may make it difficult for designers to imagine the possibilities your products bring. Implementing interactive ways for designers to learn more about your products can perfectly showcase how the products can bring their design to life.
Kohler®, a manufacturer of plumbing products, has a design tools hub that allows users to research more about their products while also finding design inspiration. They have tabs for Product Information, Product Transparency, MasterSpec Catalogs, and Design Inspiration. House of Rohl® also has an inspiration page for kitchen and bathroom spaces that showcase a variety of themes and styles for any homeowner.
Even something as simple as a guide page for designers can let them become more knowledgeable about your product range and seem more credible to those seeking room inspiration of their own.
2. Release a Designer Focused e-Newsletter
Kitchen & bath designers may be unaware of the products constantly released throughout the year. Companies should think about utilizing a designer-focused eNewsletter that allows those to pick and choose what specific products they're searching for. This will enable companies to market their products and have designers continually get the information they may not have been actively seeking.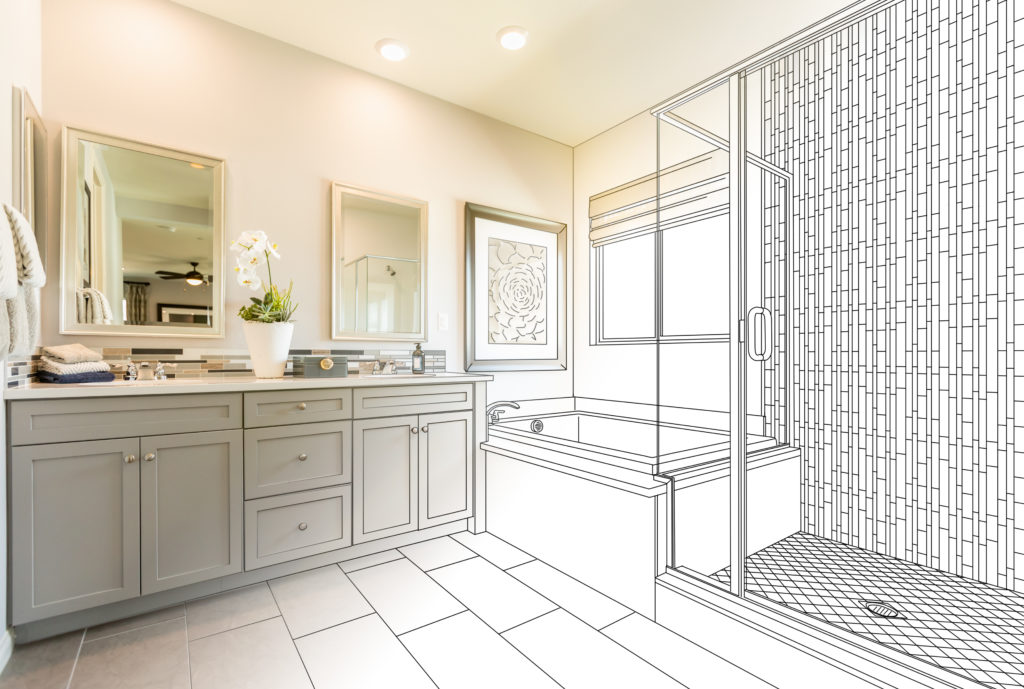 Kohler® has a portal that allows users to enter their information and select from various eNewsletters such as Kitchen & Bath to Kitchen & Bath Plumber. They also have hospitality, power, decoration, and Kohler Asia Pacific eNewsletters.
If you are trying to garner a bigger target market, use eNewsletters to showcase your newest or most popular product line to strike that inspiration for Kitchen & Bath Designers. Create content, not only with product features, but also by starring in a few artful photographs. You will attract designers to all of the product's many capabilities, but also to an aesthetic, thus creating excitement for your product and increasing the chances of a designer specifying your products for their next project.
The data you receive from a dynamic QR code can help you analyze and improve your company's marketing strategy. These improvements can lead to profitability and keep you at the technological forefront of your industry.
3. Develop Yearly Trend Guides
New trends every year will more than likely inspire people to refresh their living and working spaces. This is ideal for kitchen & bath designers because they can use this opportunity to seek out new products and new opportunities to generate new business.
Yearly trend guides are a great way for designers to see the newest innovations and discover what products best fit the ideal style for their latest project. Quick Drain USA® has an inspirational 12-page trend guide that aesthetically places their products and showcases their products' different designs and finishes.
By demonstrating the finishes and looks that designers can create with their products, Quickdrain helps inspire designers to use their products and keep coming back to see what else is new and fresh.
4. Pitch Sponsored or Earned Feature Articles to Designer-Trade Outlets
One of the best ways to gain exposure in the marketplace is to have them featured in sponsored or earned feature articles in designer-trade outlets. Interior Design, Kitchen & Bath Design, Kitchen & Bath Business, Dwell, and Architectural Digest are examples of designer-trade publications. They also have digital, and events resources that feature articles on products or will feature new developments in beautiful and inspirational settings.
You can make a product like a shower drain look glamorous and chic while inspiring designers who want to see how your product can fit in any room. Manufacturers can also pair products together in feature articles to appeal even further to designers and show the dependability of their products.
Getting your products in front of editors or sponsored content is a great way to gain exposure and create excitement for your products. It will allow designers to see how your product is used in spaces.
5. Create Social Media Content that Resonates with K&B Designers
Social media is an inexpensive and creative way to display your products. There are also many social media platforms that manufacturers can utilize to help resonate with kitchen & bath designers.
Manufacturers can use Instagram to create a feed featuring photos and videos that can appeal to big audiences. Research into the correct hashtags and tagging to find out what designers are searching for helps propel the content in front of Interior Designers. Kohler's Instagram page has over 250,000 followers and offers bathroom to kitchen inspiration featuring their many products in beautiful settings.
Pinterest is another platform that manufacturers can utilize to help showcase products. In another one of our blog posts, we discuss using Pinterest for your marketing plan. Creating inspiration boards is a way to resonate with kitchen & bath designers because it demonstrates effort being put into creating a cohesive theme using your products.
Kitchen & Bath Products, in combination with other design elements, can truly transform a space. Getting your products noticed in the visual world of interior design means placing them in a setting where they can truly shine!
Creating a great marketing strategy for the building product manufacturing industry takes a team that is knowledgeable in marketing and confident working with the industry. If you are ready to start taking advantage of the benefits, GreenHouse Digital Marketing + PR can help! We understand the importance of collaboration between Construction Manufacturers and Kitchen & Bath designers. Our team has the resources and experience to take your company's marketing strategy to the next level and deliver your desired results.