Sending the right email to your target audience is essential to get the results you are hoping for.
The best way to see results is by sending emails that provide real value to your customers at every step of the buyer's journey. To send the right email involves the right content, to the right person, at the right time.
Each time you press "send" is a chance to build trust, provide value, and guide your contacts through their buying process or even continue conversations. Wondering what to share at each stage of the buyer's journey? Read this blog for a look at content ideas for each step of the buyer's journey.
Let's take a look at some best practices for sending a high-performing email:
Think critically about who will be receiving your email. Do they expect to hear from you? 
1. Setting expectations
For example, if someone downloaded your ebook on "2021 Bathroom updates for increased cleanliness," what should you include in the email that follows? 
The offer
What they can expect to learn
When they can expect to hear from you again, how often and of course an opportunity to update their preferences.
2. How you present your email
The first most impactful aspect of an email is who it's coming from. Receiving an email from an individual as opposed to a company is usually more effective. Pay special attention to your subject line and preview text, because it can have a big impact on open rates. For example, emails with personalized subject lines generate 50% higher open rates (Oberlo, 2020).
3. Use the AIDA model to organize the structure of your email:
The AIDA model describes the four stages a consumer needs to go through to become a customer. The stages are Attention, Interest, Desire, and Action (AIDA). During these four stages, your content will ideally attract attention to your brand, generate interest in your product or service, stimulate a desire for it, and spur action to try or buy it (Hubspot, 2018).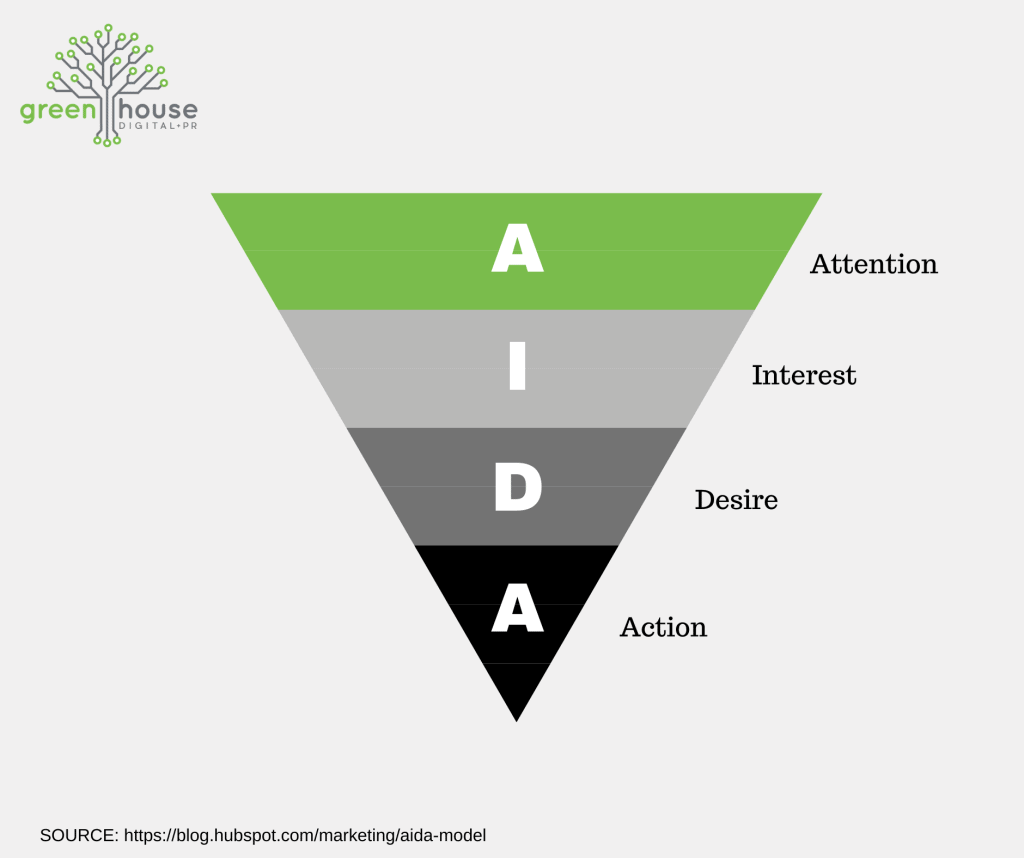 4. Remember the five W's
Who: Is the content you are sharing relevant to the person you're sending it to?
What: What do you want your contacts to do with the email? Download content? Sign up for a blog? Register for a webinar?
When: Where are they in the buyer's journey? When will the content be more valuable to them?
Where: On which device will your contacts be reading your email? Keep size in mind when creating your emails. 
Why: Keep your goals in mind.
With the right strategy, sending an email high-performing email is not as hard as you may think. Remember include content that serves a purpose, and contains attention-grabbing headlines, and a clear call to action. Think to yourself, "Would you want to open this email?". If yes, then you are on the right track.
Need help with email marketing? Our team can help. Contact us.