Organize your website and create the best user experience by using two very important elements.
Does your website help the user solve their problem or answer their question? Is it easy and intuitive or is it complicated and hard to navigate? A cumbersome, disorganized, and hard-to-navigate site will more than likely force the user to leave and find their answer elsewhere.
So how do you create a good, or even great, user experience on your website? You may have heard or read the acronyms UX and UI. Initially, these sound very technical, but in plain English, they refer to your website's personal/ human or "user" side.
Working in synchronicity, UI and UX are two very important elements of your website that should not be ignored.
UX refers to "user experience". UX focuses on the usability of your website and how everything connects to and from it, including social platforms, sharing, inbound and outbound links, and the interaction between a user and the company itself. Basically, it's the overall experience the user gets when they visit your website.
UI focuses more on an interface between the user and the website. UI refers to the user interface such as the types of icons, buttons, typography, color schemes, and responsive design. Well-designed UI creates ease of use, which in turn, creates a better user experience.
If UX is the big picture, think of UI as the details. These two elements will work seamlessly together to create the overall experience that a user will have on your website.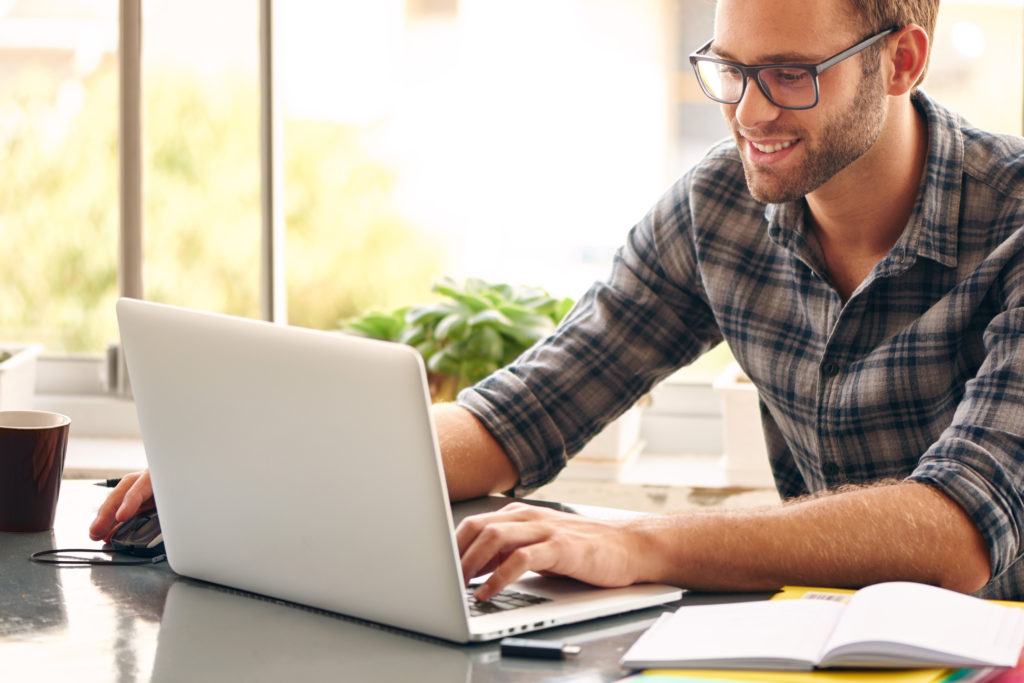 According to HubSpot, the five key characteristics of a good website user experience are useful, intuitive, consistent, accessible, and appealing.
1. Make it Useful
If you're building out your website yourself, or you have hired a webmaster to build it out for you, a useful user experience should be front of mind. Designing your website should be done through your user's eyes. ESPN.com took suggestions from its online community and applied them to its website. They saw a 35% increase in revenue. It may not be a bad idea to conduct a quick two-question survey on your website or through e-mail asking users why they visited your site today and if they found what they were looking for.
2. Make it Intuitive
Create an intuitive website experience by simplifying the user's steps. If your web pages do not guide the user on where to look, it can turn into a negative experience for them. Creating an intuitive website can be as simple as making sure that each page answers one question at a time and asks visitors to take one action at a time.
3. Make it Consistent
Consistency on your website is created through the use of color themes, call-to-action boxes and buttons, font size, and the overall look of each page on your website. This is where UI comes in. It's good to create a UI style guide for yourself or your webmaster so it's easy to follow and implement as your website grows and changes.
4. Make it Accessible
Making your website accessible is truly prioritizing what your users need as they navigate your site. Things like no more than seven menu items and no more than three levels of sub-navigation can help make your website more accessible for your user. Also, make sure that your website is accessible for users with disabilities such as providing text alternatives to any non-text content and making it easy for users to see and hear content.
5. Make it Appealing
Finally, make sure that your website is appealing. A clean simple website is easy to navigate and easy to find what a user is looking for. Use white space to make things stand out on their own and create visual interest. Balance bright colors with neutrals and don't use more than two different font sizes. Using video on your website has been shown to be very compelling (you can learn more about the use of video in your marketing efforts here).
Engage users and increase your company's credibility.
A Stanford study states that a user's judgment of a company's credibility is 75% based on its website. They have compiled 10 guidelines for building the credibility of a website and thus a company. Many of these guidelines focus on the ease of usability and the organization of your website (in other words, UX!).
Out of the list of The Top 10 Digital Customer Experience Tools in 2020 Customer Relationship Management (CRM) Platforms ranked at #1. Many CRM platforms have grown from mere e-mail management systems into integrated powerhouses that include landing pages, SEO research, scheduling and sharing calendars, content management, sales, marketing, operations, etc.
These new integrated platforms can help guide your website's user experience with seamless tools that can help guide you through website creation or a website refresh.
Want to learn more about creating a great user experience (UX) on your website? GreenHouse Digital Marketing + PR can help! Our team has partnered with HubSpot, one of the leading, Integrated, CRM platforms, to exponentially increase the resources and experience to take your company's marketing strategy to the next level and deliver your desired results.