You may be thinking to yourself– is blogging still worth it? We can give you the short answer: Yes!
We have seen many trends come and go, but blogging is definitely here to stay. Having a blog page gives your brand another marketing channel for you to engage and attract your target audience. If you continuously put out high-quality content relevant to the industry, your business can yield significant benefits. 
When planning out your blog content, it's important to consider your goal and how you want to communicate to your customers. More often than not, the primary goal is to drive traffic to further engage visitors about your products. Understanding the purpose and having a plan to promote your blog will help in the success of it.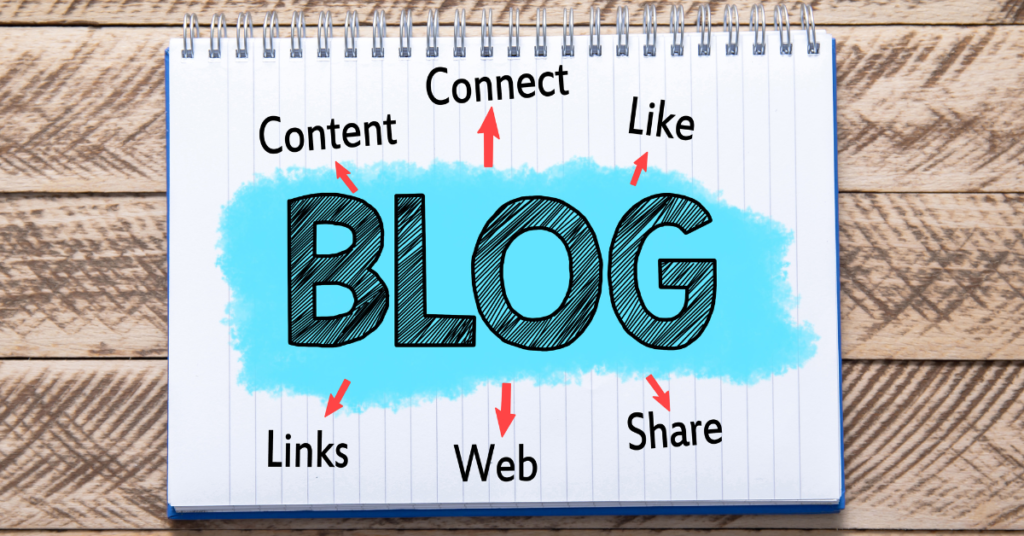 Benefits of Blogging:
1. Drives traffic to your website
Every time you create and publish a blog post, more relevant content gets added to your website, which means it's another opportunity for you to show up in Google's search results. Creating relevant content for your blog posts is the best way to attract new visitors. Valuable topics like how-to's for your products, answering common industry questions, and having expert interviews are some examples that would spark interest and drive them to your page.
2. Establishes industry expertise
If you want to be perceived as an expert within the industry, blogging gives you a chance to showcase that expertise. You provide valuable information that builds trust with your audience and potential customers when you share insight and tips. Once you become their trusted source for news, you gain another avenue to market to them. As a result, potential customers are more likely to remember your brand and do business with you when the time comes.
3. Repurpose blog content for social media
Every time you write a blog, you create content that can be shared across social media platforms – LinkedIn, Facebook, Twitter, Pinterest – which helps bring your business in front of new audiences. Blog topics can also set the foundation of your social media content generation. Instead of coming up with fresh content every month, take what you've already written, break it down into key takeaways and create posts out of that. This will help you save time and keep a unified marketing presence.
4. Improves SEO
Optimizing your blog posts for keywords relevant to your industry is a great way to increase traffic to your site. You can use an SEO tool like Semrush to support identifying keywords you can target and start ranking for. Keyword research will give you a better understanding of what your audience is looking for. Once you have a list of keywords, you can break them down into topics and start writing content that speaks directly to your target audience.

5. Increases leads
Your blog can be the entry point in someone's customer journey and a new opportunity to generate new leads. To make that happen, you will need a clear call to action on every published blog post. These CTAs can be things like free ebooks, webinars, samples, or anything that someone would be willing to exchange their information for.
Key Blog Statistics:
According to multiple studies conducted by HubSpot, businesses that blog can expect:
55% more traffic on their website than a company that doesn't
Produce an average of 67% more leads per month
Positive ROI if they post consistently
2x more traffic from email marketing and lead nurturing campaigns
Blogging is a powerful marketing tool to help you achieve your business goals. It offers an opportunity to attract new customers if you produce high-quality content and push it out through different channels, whether it be your social media, newsletter, etc. Consistency is what will keep your blog relevant and interesting. We recommend publishing one blog at least once a month.
If you're interested in implementing a blog strategy or seeking to improve your current blogging strategy, we welcome you to set up a Discovery Call with the GreenHouse team. With our extensive experience, we can help build new content or review your existing content to create an effective plan. Contact us to learn more!