One question project managers often find themselves asking when planning for the new year is, "How can we better interact with our customers?" When improving customer experience, you can not look at one business area. It's essential in everything you do and should not be overlooked when setting business goals.
If 2021 taught project managers one thing, it would be that communication is key. From dealing with product shortages to worker frustrations, successful businesses kept their customers informed throughout the process, bringing them the opportunity to improve customer experience.
The following topics are areas we believe businesses should focus on in 2022 to improve their customer experience:
1. Know the Customer
A very important component of customer experience is research. This includes understanding your customers' buyer persona, customer journey, and psychological or emotional needs. People become loyal to a brand or service when it meets their needs and expectations. It's up to your employees to know your customer, be trained to handle any complaints or concerns, and turn any experience into a positive outcome.
By identifying the typical customer in your industry, you can position what you provide in a valuable way. We encourage anyone to go back and review who you are marketing to and compare how well your business is doing at getting a response from them.
2. Stay Active on Social Media
Social media has become a key platform for generating a virtual customer experience. Having an active presence on social media shows your customers they will be supported in person and virtually. Here you have the opportunity to reach, nurture, and engage with your target audience. When businesses use social media to connect with customers, their interactions can generate brand loyalty, leads, and sales.
Liking, commenting, or sharing user-generated content are all easy and quick ways to show you are there. We recommend responding to all comments/DMs, positive or negative, in a respectful and timely manner. Doing this can also teach you something you might not have considered and improve the customer's experience next time. It might be helpful to have your sales team create a professional profile on social media to help engage and answer questions as well.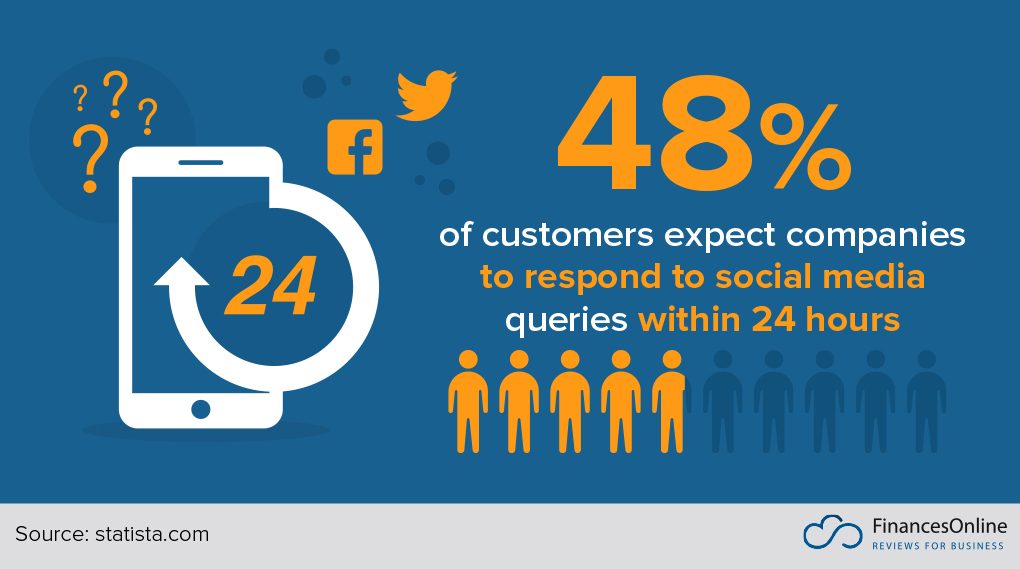 3. Personalize Your Emails
Personalized interactions are what customers are looking for today. When sending out emails, keep the copy simple and easy for them to read. Businesses tend to use fancy language or industry buzzwords their customers don't typically use. Swap out any difficult words to make your content easier to read and understand. The same can be said for imagery. Customers react more strongly with user generated images, images that help envision use of the product or service, etc.
Smartphones have turned into the main device for checking emails. According to 99firms, about 85% of users open emails through their phones. When sending emails to customers, make sure they are mobile-friendly. Another way to grab their attention is to use their name in the subject line.
4. Elevate Your Website
Like emails, your website should be easy to navigate and provide all the information your customers are looking for about your products or services. Your customers should never have to "work" to find something on your website.
You can elevate your website by making it mobile-friendly, keeping the design interactive, and allowing easy access to information and downloads. Adding interactive experiences to your website can add to the customer experience by allowing them to virtually explore a product. Consider adding 3D renderings, videos, and a downloadable spec sheet so they can have a better view of what it looks like, more information, and a better connection than they would if they only looked at a flat photo.
If you have an e-commerce site, it is also important to simplify the check-out process. Any customer experience can be affected by a poor website experience. Adding customer service chatbots and having a dedicated person managing the incoming chats can provide an immediate response to their question or issue. We recommend letting a professional handle the creation of the website for a seamless and user-friendly experience.
Businesses increasingly recognize the power of customer experience when it comes to growing loyalty, lowering operational costs, and securing long-term growth. But how exactly can you make it better? By improving the touchpoints and interactions you have with the customer.
In the end, the most important thing to understand is that all customers will make their decisions based on an emotional response. Creating an emotional connection with your audience will be the most powerful way to improve your customer experience.