Facebook has almost 3 billion monthly active users; of that, over 80 million users are on the mobile app. Studies show that 83% of women and 75% of men use Facebook. Regarding age range, the platform's most active audience is millennials, 25-34 years old.
Facebook is a great place for your business to raise brand awareness, create and track advertising, collect audience insight, and provide user customer service.
How can you set up your FB page for success? 
Start with having a complete profile.
Post helpful and entertaining content.
Be available and responsive to your followers.
Invest in paid advertising campaigns.
Stay consistent with your marketing strategy.
Marketing your business on Facebook should be different than how you would interact with it as a user. So, what should you be doing differently? Let's dive into how you can optimize your business Facebook account and expand your reach in 2022. 
What should your Facebook profile include?
Your profile should accurately represent your company when visitors land on your page through Google Search or on the platform itself. Staying active and up-to-date with your account is how you will maintain trust with your audience. Just think, if you were to go to a manufacturer's Facebook page and see that they haven't posted since 2020, would you question if they are still in business? We would!
Your social media is where you can communicate with users directly and indirectly. Here are some quick tips when creating and maintaining your page:
Customize your Facebook URL
Use your logo as your profile picture
Use a project as your cover photo
Include a short description
Add your phone number, address, and hours of operation
Link your website
Enable reviews
Post regularly 
What should be shared on Facebook? And how often should you post?
Facebook is a great platform to share content about your company, team, clients, and projects! Here are some easy content ideas to post on Facebook: 
User-generated content
Explainer or how-to videos of projects
Feature a building project
Blog topics related to the industry
Progress pictures of projects or installs
Customer testimonials
DIY tips
Announce job openings
Highlight trade shows
Discuss trending topics
Facebook is constantly changing the feed algorithm to improve user experience. That is a good thing to keep in mind but not a big thing to stress over. If you regularly post when you know your audience is online, they will see your posts. Simple as that.
How do you know when your audience is online? 
You can either dive into your own Facebook page insights to see when your top performing posts are being scheduled, or you can utilize a social media analytics tool like Sprout Social, to collect that data for you.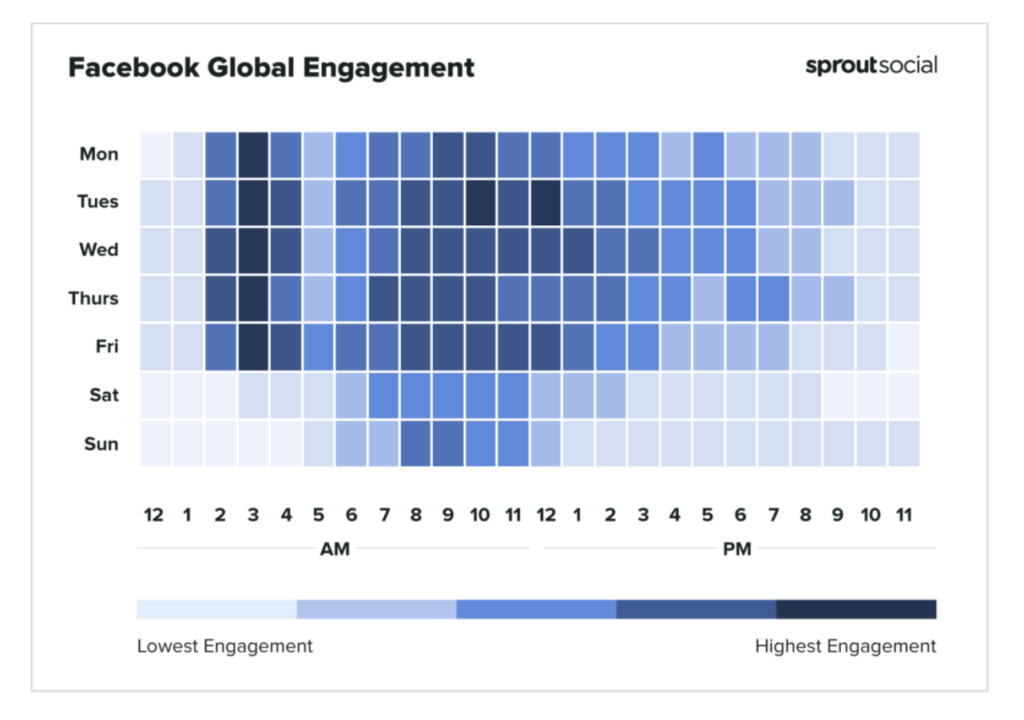 According to Sprout Social's data:
Best times to post on Facebook: Monday through Friday at 3 a.m., Tuesdays at 10 a.m. and noon
Best days to post on Facebook: Tuesdays through Fridays
Worst days to post on Facebook: Saturdays
Facebook enjoys 24/7 engagement. However, weekdays, early mornings, and evenings   show the most consistent engagement and opportunities for brands to get eyes on their content. Keep in mind that these times shown are recorded in US Central Time.
How should you interact with users?
Social media is a great way to interact with customers immediately. If they are visiting your page, they are expecting to find what they are looking for quickly. Communication should be your highest priority on your platform. Whether you have to handle product shortages or worker frustration, a successful business will keep their customer and audience informed throughout the process. 
Should you invest in advertising?
We highly recommend investing in a Facebook Advertising strategy! Did you know that Facebook ads tend to be cheaper per click than Google?! Now is the best time to maximize your ad budget and expand your reach. You can do this through creating ads and boosting posts that are performing well on your page.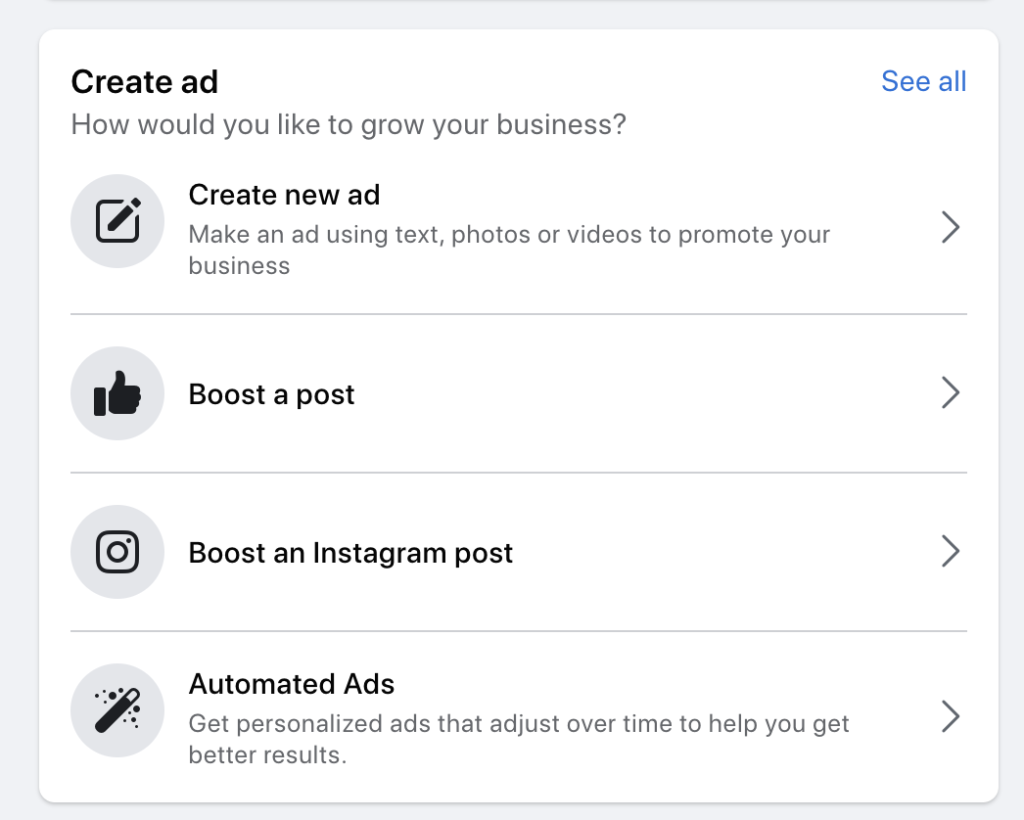 Facebook advertising can be a little complex with all the options to choose from. Here are a few mistakes to avoid once you're ready to start creating and running your Facebook Ads:
1. Not having the right setup.
Before starting a campaign, have a basic setup in Ads manager and your website.
Do you have your Facebook Pixel Installed?
Have you verified your domain?
Do you have content for each stage of the Buyer's Funnel (Awareness, Consideration, Conversion)?
2. Not using social proof.
Social proof is necessary to build trust with your audience. Users are more likely to use a brand if they trust them, and social proof creates that connection between trust and using a brand they haven't tried before.
Turn existing content that has performed well into an ad
Use reviews, user generated content (UGC), and videos
3. Targeting the wrong audience.
If you don't already have an exact targeted audience in mind, here are some things you can do to understand and segment them effectively:
Use Audience Insights on Facebook
Customer survey
Facebook Lookalike Audiences
4. Not testing different variables
Testing different ad versions will offer insight into what is resonating with your audience. Make sure to only change one variable at a time to exactly know what worked and what didn't.
5. Not giving your ads enough time to optimize.
Adjusting your ads too early or often will negatively impact your performance. The initial stages of your ad are about gathering key data and insight. Patience is key!!!
As the audience for Facebook continues to grow, so does your target audience for home builders, remodelers, and contractors. As you reach and engage with new audiences, keep it personal by sharing company updates, relevant photos, and videos of your work.
The GreenHouse team is ready to work with you on your Facebook Marketing strategy. With our extensive social media experience, we can help you improve your search results for your social media pages. Contact us to learn more!